kwreal.com
305.294.8433
800.545.9655
BEACH CLUB BROKERS
Why Choose Beach Club Brokers?
Paul Hayes assumed the role of Principal Broker from Dawn Thornburgh in August of 2018 after being a Sales Associate with Beach Club Brokers for 22 years. Paul is also GM & President of Rent Key West Vacations, a vacation rental management company, sharing the same office with Beach Club Brokers. Real estate has always been in Paul's wheelhouse. He took his first real estate class over 30 years ago and sat for state exams in both New York and Hawaii before finally becoming licensed in Florida in 1996. With restaurant, hotel & condominium management experience and strong home design interests, servicing both commercial and residential real estate clients are a natural fit.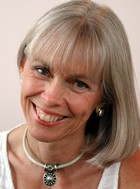 Lucy has been a member of the Key West Association of Realtors since 1988 serving as Secretary, Treasurer and on various committees.
Community involvement is tops on Lucy's list.
She is on the board of directors of the Florida Keys Council of the Arts & the Monroe County Extension Service. She is a member of the Botanical Garden & Tropical Forest and GLEE. Lucy has been involved with recycling since 1989 when she was the director of Recycle Key West. She is a graduate of the University of Florida's Monroe county Extension sustainable Floridian and sits on the City of Key West sustainability Advisory board.
Lucy teaches social dancing as well as being Teaching Artists in the Monroe County School system as part of Pierre Dulaine's Dancing Classrooms.
"Working in our yard, which is a Florida Certified Yard (we catch rain in barrels, compost & mulch) is what I enjoy in my free time."
A resident of Key West since 1976, Ron McGregor previously lived in Jensen Beach, Florida and has been a Licensed Florida Realtor since 1985.
While in Key West, Ron has personally purchased an office building, apartment house, a business and a residential property and for 15 years was part-owner and broker for Sara Cook Real Estate Inc. That office handled sales and property management services for hundreds of residential and commercial properties and provided Ron with not only experience in Florida Real Estate Law but also with invaluable knowledge of the local ins-and-outs of building permits, zoning, variances etc.
Every year since 1987 Ron has attended the annual National Association of Realtors conference in Washington D.C. Ron has given back to his community by writing government grants that have brought additional state revenue back to Key West. Ron has been a member of many community groups and a past treasurer of Big Brothers/Big Sisters.
Some highlights of his career include selling Tennessee Williams' home, Tennessee's sister Rose's house and the historic Cuban gambling Club on Duval Street.
Ron hold a BS degree in Business and a MA in Psychology. Ron believes in integrity, research, and communication - Ron will contact you with good news, bad news or no news at all - but you will be informed!
For the information you need to make your best Real Estate decisions, contact Ron McGregor at: 305.304.5230.
Buying or Selling?
Let us help you make the right choice
If you are interested in the history of Key West while looking for a home, Darlene can help! Her knowledge of growing up on the Island is just an added plus of her expertise and experience in our community. Twenty seven years as a full time professional Key West sales agent and property manager, she is a welcome addition to our team.
Accolades include: 15 years on the KWAR Board of Directors, numerous peer selected awards including Lifetime Achievement, and designations of REALTOR Green and At Home with Diversity. She has worked with local developers of condominium and townhome projects and the Lower Keys are included in her marketing areas.
The discovery of the "pink gold" shrimp at Dry Tortugas brought Darlene's family here from Georgia and you might still hear a little of the accent. Her daughter is a member of the Key West Police Department. Her son lives in Virginia where he is a retired fire fighter and father of her two grandsons, one who is in the US Army and another at Virginia Military Institute.
Dawn Thornburgh is a Broker Associate with Beach Club Brokers. She first arrived in Key West in 1971 and has over 38 years of experience in Key West real estate, a Multi-million dollar producer since 1983. Dawn is a member and past President of the Key West Association of Realtors and a long time member of FIABCI (the International Real Estate Federation). She is a network member of CIPS (Certified International Property Specialist), NARPM (National Association of Real Property Managers), International and Property Management Sections of the FAR & NAR. In addition, Dawn serves as a Member of the Board of Directors for AH of Monroe (AIDS Help), was awarded Realtor of the Year for 1993/1994, and the Lifetime Achievement Award for 2003.
A Cum laude graduate of Stanford, Dawn has extensive European experience, having lived in England, France & Germany with continuing travels abroad. She was educated in Germany, the UK & USA and speaks German as a second language.
Dawn has a thorough knowledge of Key West's real estate market that was acquired by the sale and management of Key West's most prestigious addresses including:Historic Homes, Condominiums, Luxury Waterfront Property, Single Family Homes, Compounds, Townhouses, Vacation Homes and nearby Florida Key's properties. With a strong background formed with homeowners, investors & developers, Dawn offers Absentee Ownership Programs, Development Consulting, Commercial & Business opportunities. She continues to find appropriate properties overseas for US clients, particularly in West, Central & Eastern European locations and works with overseas clients to find special properties in the USA.
About Beach Club Brokers
Beach Club Brokers, an independent real estate company with a strong understanding of the area's real estate market, has a trademark commitment to ethics, professional standards and education. The team of professionals include an accountant, an attorney and a counselor, as well as career real estate agents. Working together, they will deliver an informed, unique perspective based on extensive knowledge of local laws and ordinances, an active involvement in community affairs, participation in the Association of Realtors ant the local and national level, as well as a well-honed local and international marketing strategy.
Sought out by individuals, investors and developers, Beach Club Brokers can provide the necessary background and support to guide each transaction to a successful conclusion.